Woodchuck tipi with Woodchuck S garden stove
The Woodchuck Tipi is a large, storm-proof tent based on the proven Indian Teepee, but modernized with a closed terrace stove and waterproof top cone. The Woodchuck Tipi is a cozy and warm meeting place in your garden for every season!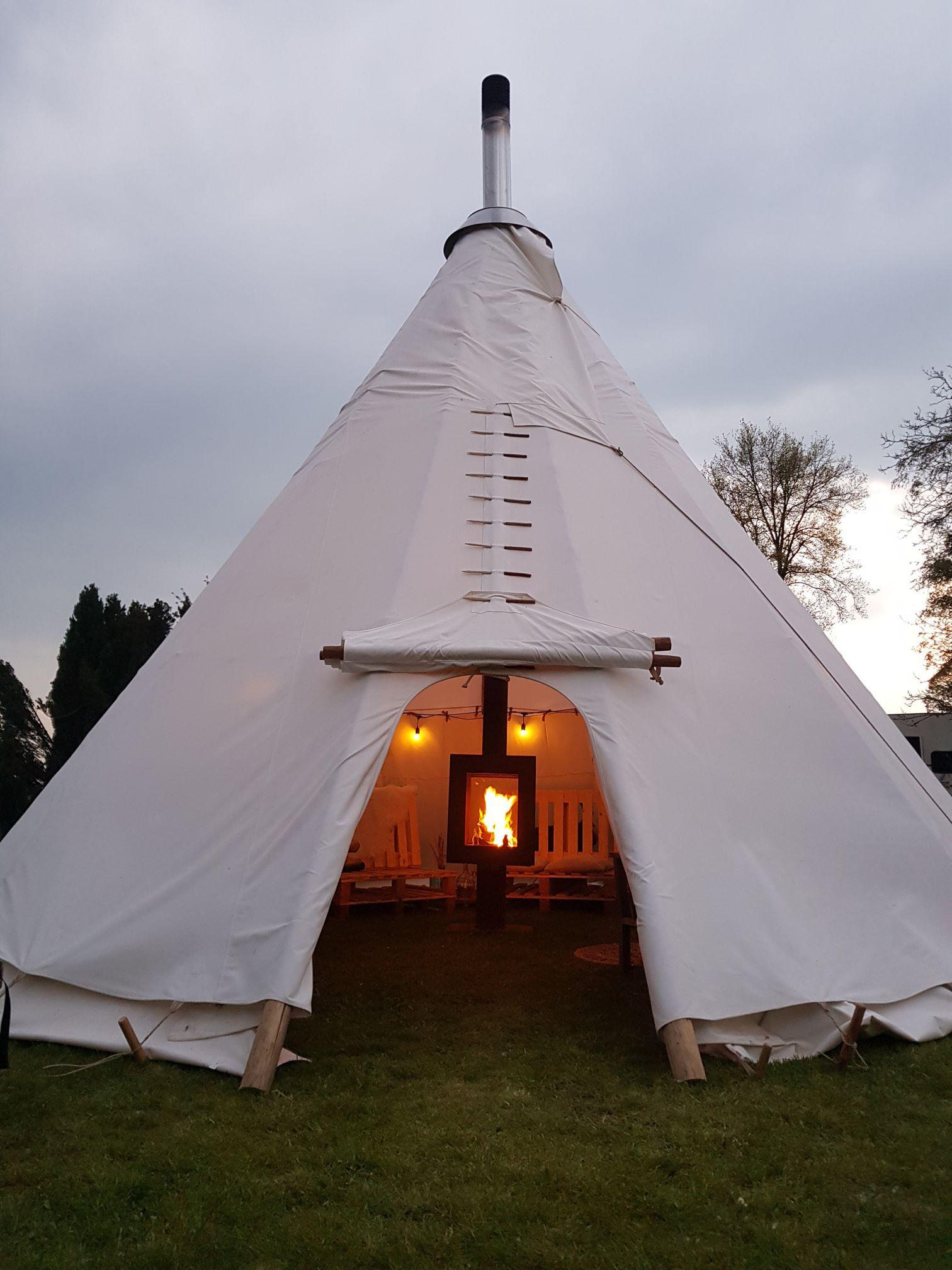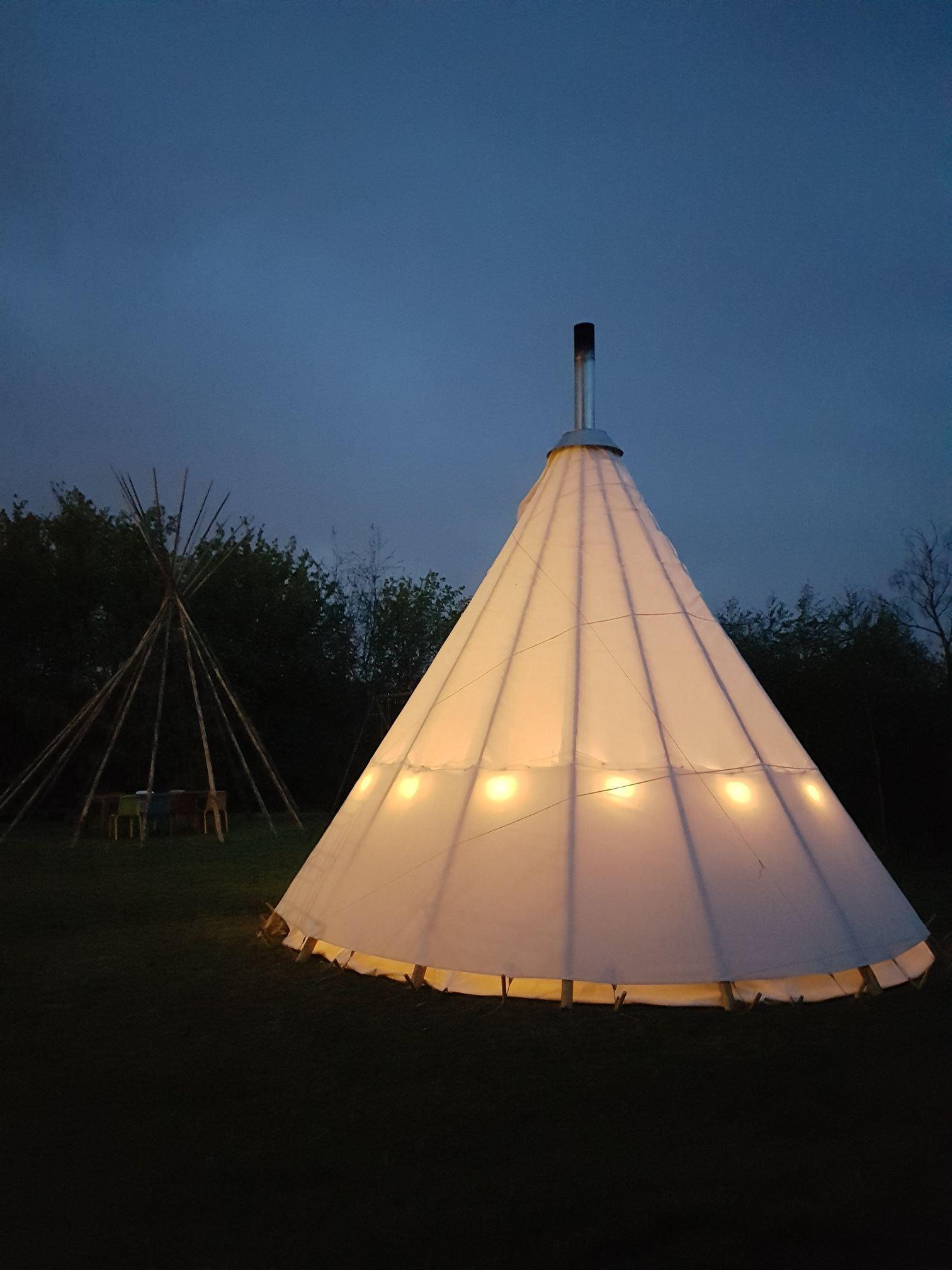 We combine the benefits of a classic Indian tent such as good ventilation, stability and charm with the benefits of the Woodchuck S outdoor stove: warm and cozy wood fire in a tent without annoying smoke. Moreover, the Woodchuck Tipi is watertight, even without ozan cloth.
We like clean and straight lines without fuss: one can see the straight, clean lines of the Woodchuck S woodburner also in the Woodchuck Tipi.
Due to the shape and construction, a real teepee is one of the most stable tents at hard wind. The Woodchuck Tipi can therefore remain all year round as opposed to tents with 1 pole and heaps of tent cords. With a real Indian tent, there are no long cords with tensioners out, so you cannot stumble.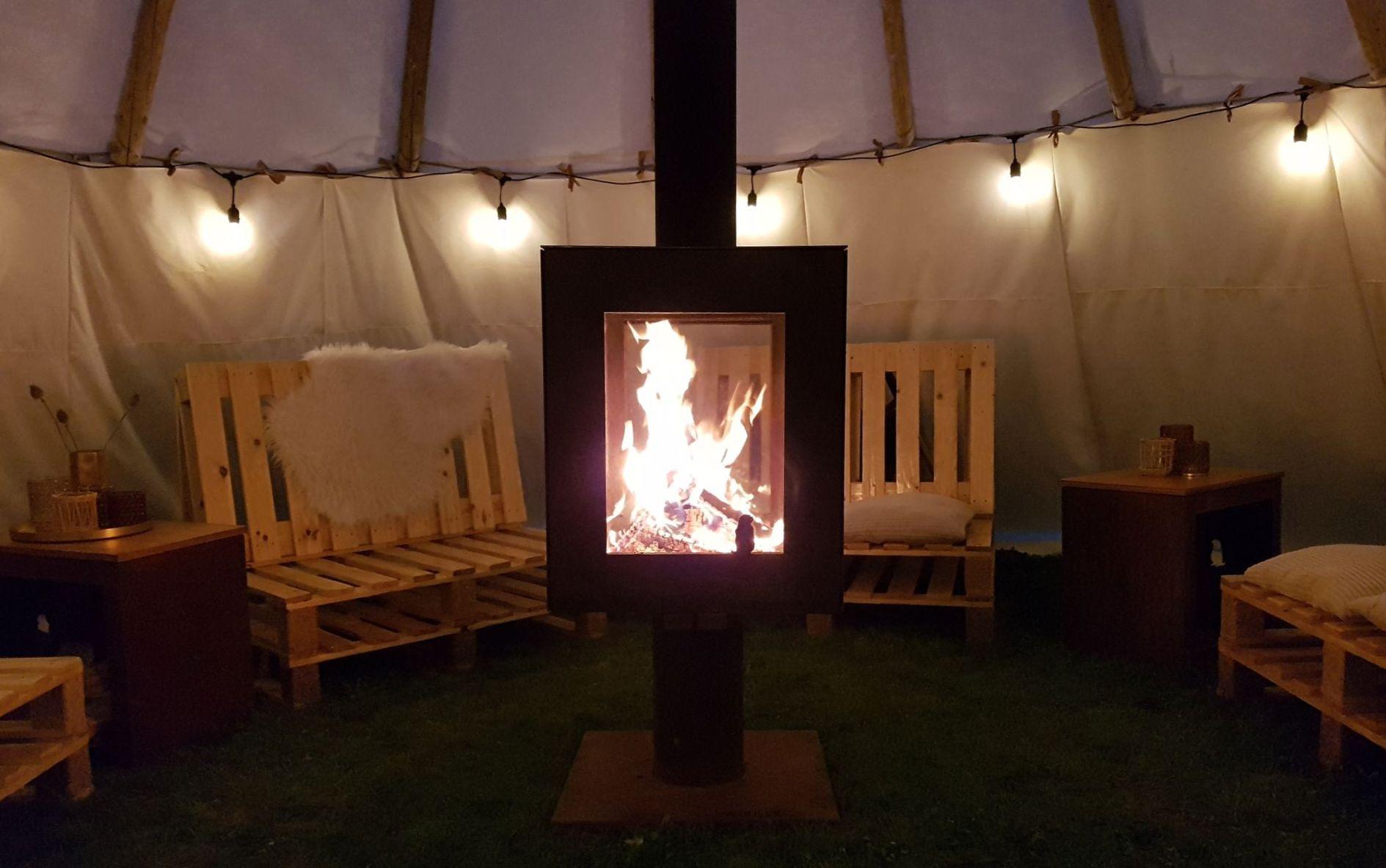 The Woodchuck's garden stove is a closed outdoor fireplace with glass on 4 sides. In combination with the Woodchuck Tipi, the Woodchuck S becomes a large tent-stove with a 360° view on the fire.
The Tipi is available in 5, 6 or 7 meters diameter, with a thick, qualitative 420gr / m2 canvas around the 15 long posts.
In the Ø6 meter Woodchuck Tipi, for example, you can comfortably and spacious sit with 10 adults, in your own garden and sheltered from the elements! An Ø6 meter Woodchuck Tipi takes approximately Ø7 m space on the outside. A Tipi is not a fixed structure and can therefore, in most areas, be placed without a permit.
Rain or shine, we meet in the warm glow of the Woodchuck Tipi!
Rain or shine, we meet in the tropical microclimate of your own garden!
Rain or shine, we meet !
ENJOY!
Price on request:
With or without installation.
With or without a device.
Delivery time 6-8 weeks.