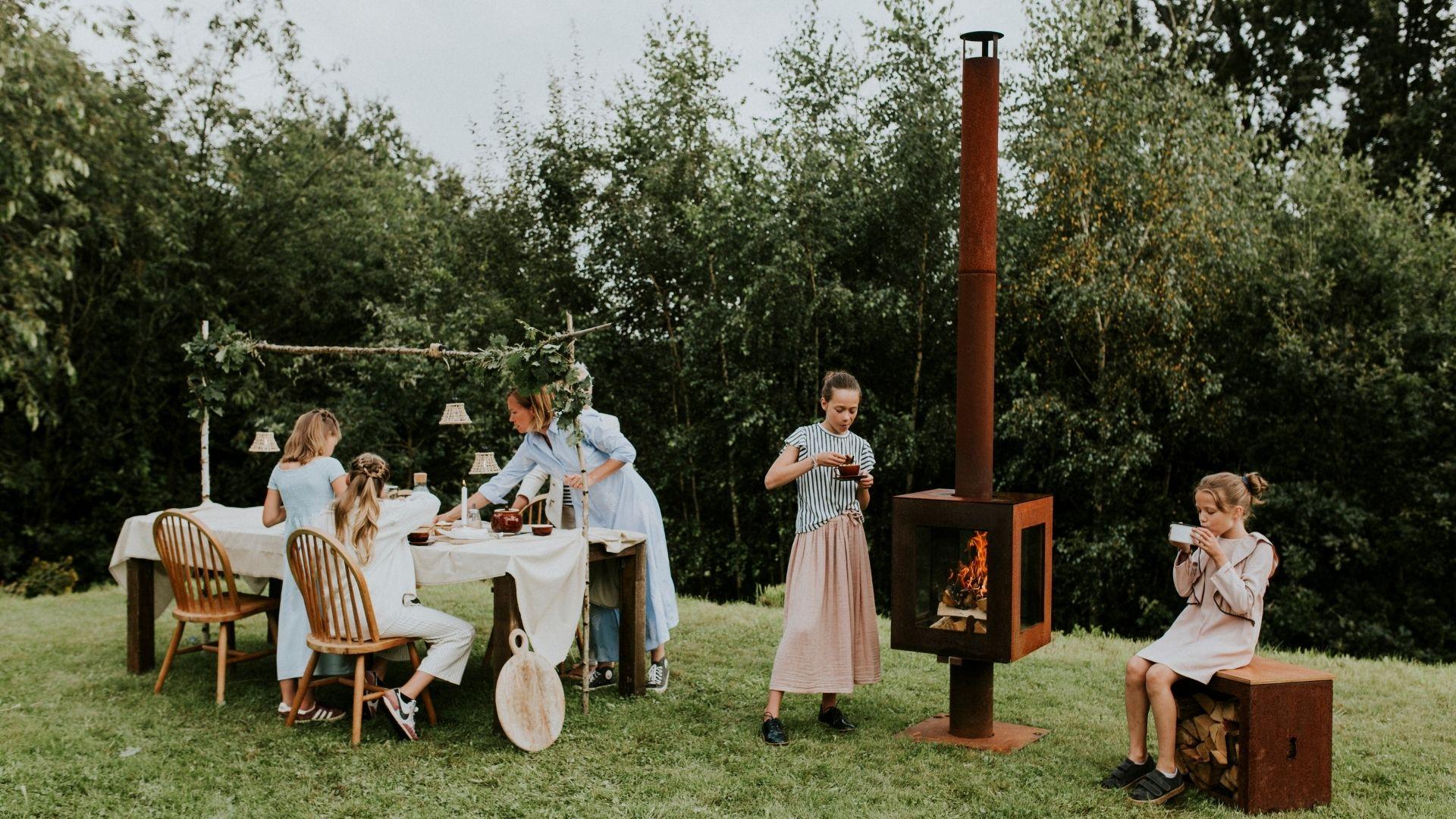 Smokefree and cosy campfire experiences
Woodchuck Outdoor Stoves
Woodchuck designs and produces closed garden stoves with glass panels and chimney with a complete combustion of the wood fuel. Closed outdoor stoves with chimney are more efficient and have lower emissions than open fires. During the development the airflows are optimised for the best combustion and highest heat yield.
We use Corten steel for our stoves. It is strong and doesn't wear from the heat. It also gives the stoves a robust look. On top of that the omittance of paints reduces the ecological footprint. Few paint are heat resistant AND resistant to the forces of nature (UV, acid rain). No outdoor paint for stoves keeps its color for 10 years. Woodchuck outdoor woodburners from cortensteel are rusty brown and stay rusty brown.
Our collection consists of:
The closed outdoor stove Woodchuck S with glass on 4 sides and chimney eliminating smoke completely.
The closed outdoor stove Woodchuck W with glass on 4 sides and wide view on the fire !
The round outdoor woodburner Woodchuck C with chinmey and open view on the fire. Optional available with stainless steel BBQ grill.
The Woodchuck Box seat with space to store wood. Stackable to a standing table.
The Woodchuck V large firebaskets for open fires (end of series !)
The Woodchuck Tipi: a real high quality tipi with closed gardenstove Woodchuck S for the ultimate smoke free experience.